CATALOG 2K19



Print, UX Design 2019




The advancement in technology and the prevalence of the internet bring us the immersive shopping experience with ease of all times. Consumers can now browse their favorite merchandise any time, anywhere, on any smart device. While the wide variety of choices can be convenient, signs of bad consumption habits have emerged due to overwhelming information, for instance mindless buying and manufacturing. Merchandise caters to the consumer's favorite products and we spend more money on products marketed on our feed than those we like or need.


Posters and Isserts


CATALOG 2K19 consists of a printed shopping catalog
and a corresponding website. A collection of merchandise currently sold is selected in the printed catalog to call attention and profile the stated problem. Exaggerated advertising language serves as critical commentary to today's consumption habits. Nevertheless, the aim is to bring awareness to the stated situation instead of purely casting criticism.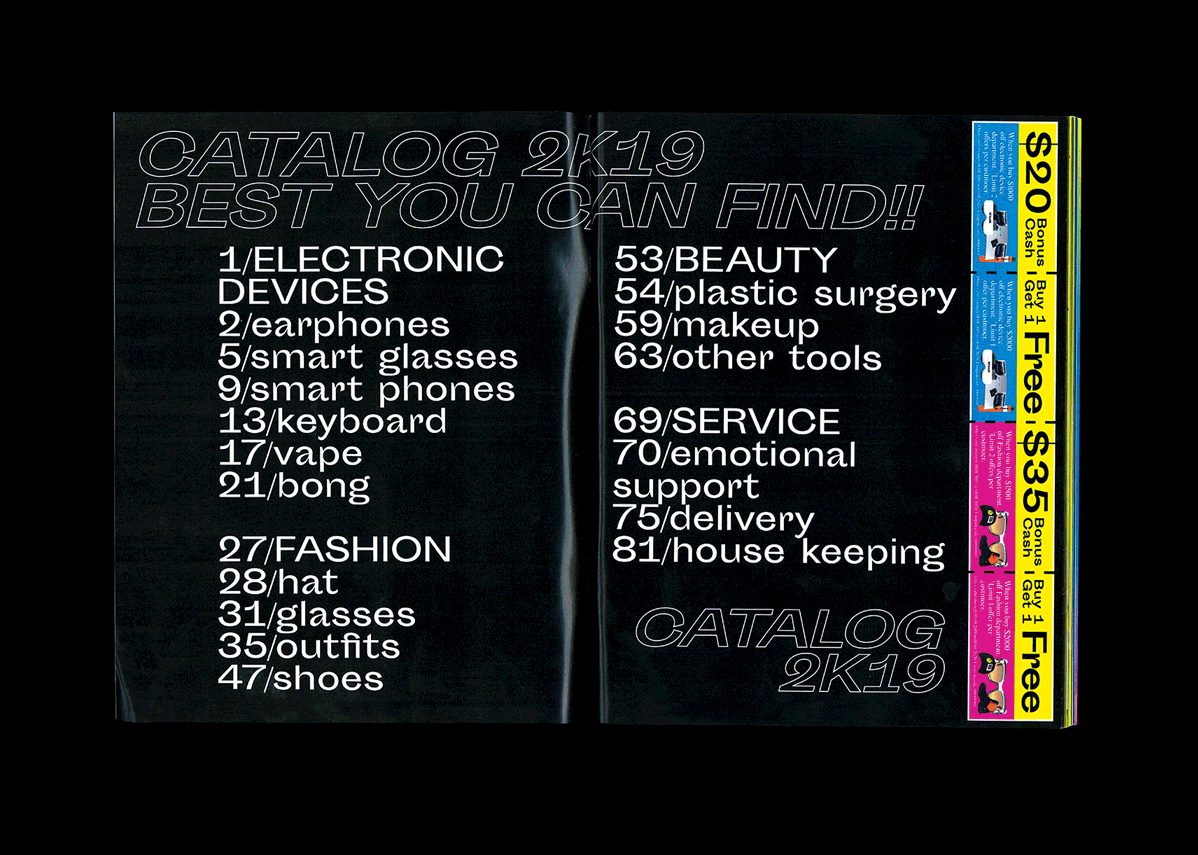 Inside spreads


The corresponding website, building upon the catalog's tone of voice, provides further commentary. The check-out process engages the audience and creates an opportunity for reflection.

CATALOG2K19.org mockup.︎